St. Andrew Settlement: Spiritual
St. Thomas Mission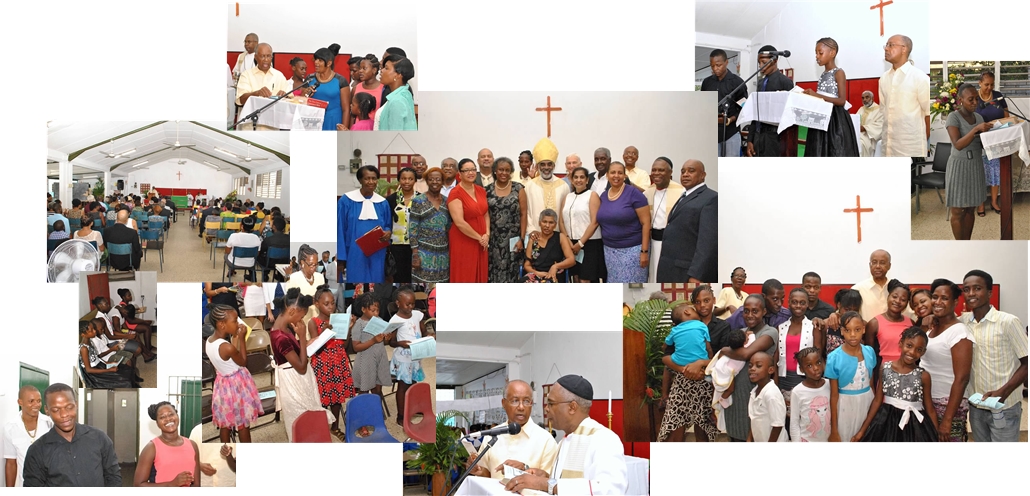 Sunday Service: Weekly church services are held in the St. Thomas Mission House for members of the community. This provides an avenue for us to minister to persons in the community while building their own spiritual commitment. Approximately 25-40 community members attend service weekly.
Sunday School: Every Sunday during service Sunday School is held and directed by volunteers from St. Andrew Parish Church. Children attend and learn the various moral and spiritual lessons of the bible in a fun learning environment.
Counseling: This provides an avenue for persons to share their various emotional and spiritual challenges, and receive guidance on how to overcome them.
Bible Study: Every Monday evening a very active prayer group which consists of members of the community attends bible study classes. These classes are conducted by the Curate of St. Andrew Parish Church.
Majesty Magic: This is a programme for young persons to develop music, performance arts and other spiritual development skills. Every Monday young people from the community join mentors from SAPC to participate in these activities which helps to build character, discipline and a positive attitude.