St. Andrew Settlement: Health Care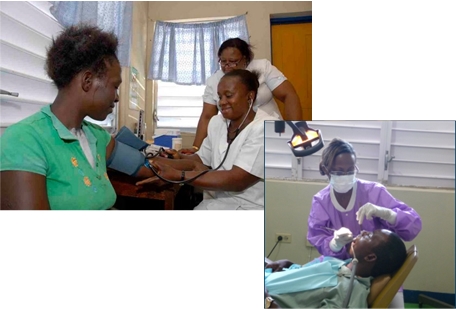 An active community health programme is one of the major projects offered to members of the community. On a monthly basis over 400 residents are seen by the doctors and/or dentist who are mostly members of the congregation of St Andrew Parish Church who volunteer their time.
Medical Care: Four medical doctors freely volunteer their time and service to the community using our Health Centre. Basic medication is also provided to patients as directed by the doctors and a part-time pharmacist provides volunteer service to dispense such medication. We also provide family planning services and community visits as required. The Health Centre continues to be one of the services most used by the community.
Dental Clinic: After a long hiatus the clinic commenced operations in March 2012 with a dentist and a dental nurse. They provide services to both adults and children and approximately 40 persons use this service on a monthly basis. The primary services sought are extractions, cleaning and dentures.