St. Andrew Settlement: Education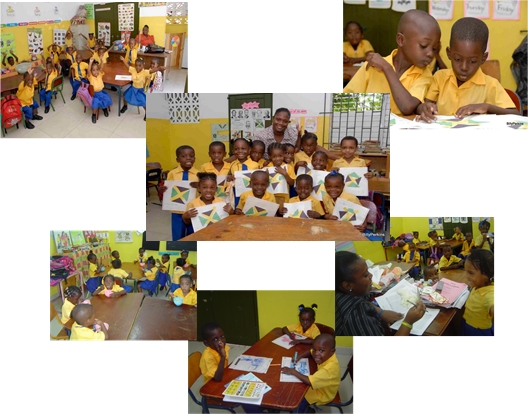 [
St. Andrew Settlement 2017 Adopt-A-Student Form
] 

The Majesty Gardens Basic School was established in 1954. However, in January 2015 as we sought to enhance the educational experience, working along with the Ministry of Education, the Majesty Gardens Infant School was established. At the same time to ensure continuing education for the younger children, the SAS established the Majesty Gardens Learning Centre. Both schools are managed by a Board and each has its own Principal who along with full-time teachers, have responsibility for the teaching and daily operations of the schools. Between both schools we have approximately 120 students.
Majesty Gardens Infant School: The Infant School, which is monitored by the Ministry of Education, caters to students between the ages of 3 ½ to 6 years old and as at 2016 has approximately 80 students on roll.
Majesty Gardens Learning Centre: The Learning Centre which is a feeder center for the Infant School provides an important foundation for lifelong learning by engaging the children from an early age in a structured early education programme approved by the Early Childhood Commission. The students who attend the Learning Centre are between the ages of 2 ½ and 3 ½ years old and as at 2016 the Center has approximately 35 children on roll.
Vocational Training: Several initiatives including a woodwork shop exist to afford young people the opportunity to develop skills that can provide them a greater prospect of finding employment or establishing their own business.
Home Work Programme: Through our partner, Grace and Staff Community Development Foundation, we also offer a mentoring and home work programme for children of the community four evenings a week.